We know FLOWERS.  We know RENTALS. We know BRIDES.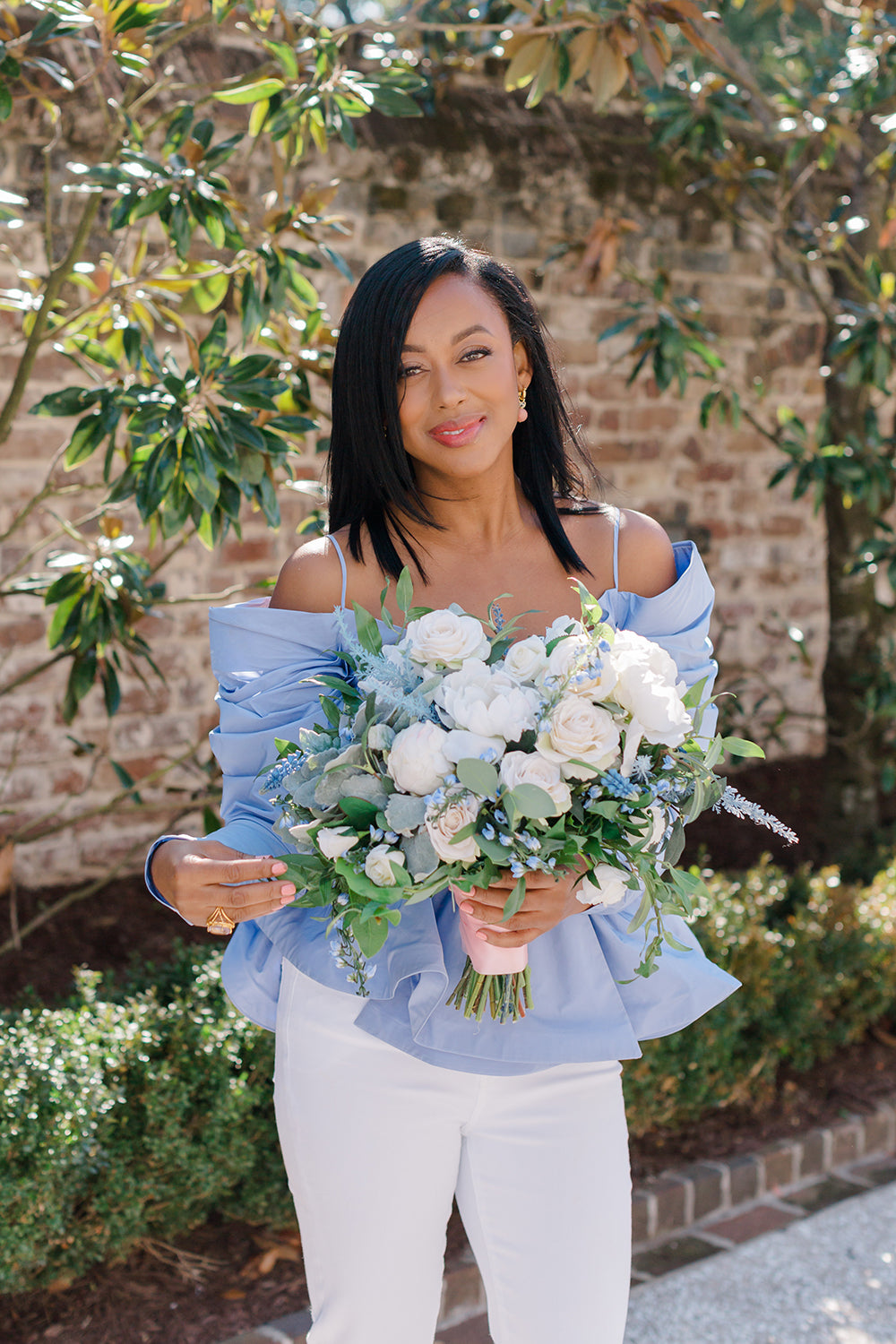 We are a Luxury Wedding Flower RENT and RETURN service that provides wedding day flowers for brides at a 70% percent savings off a traditional florist. Brides shop the collections and order. We box the flowers and ship them before the wedding with return labels for a Worry-Free Return. After the wedding, the bride boxes the flowers up and ships them back to us. ALL DONE.
We know FLOWERS.  We are a group of creatives with over 30 combined years of floral experience with fresh cuts and silk flowers.  Using our wealth of experience and floral contacts, we carefully curated and designed each collection for likeness and quality to fresh flowers. 
Using our service is the smart way to have a high end look for a fraction of the cost of using fresh flowers through a traditional florist.
We know RENTALS.  We have been in the event rental industry for 13 years and know all so well how important delivering on time is and making sure the order is accurate when it arrives for the wedding day.  We have proven systems in place to make sure the rental process is hassle free and the best decision you will make in your wedding
planning.
We know BRIDES.  Brides are busy people so we made our process as easy as possible.  Brides love visuals of exactly what they will be getting and no surprises and we deliver on both. Our collections have something every bride will love and takes the guesswork out of the wedding day flower planning.  Brides now have a smart way to save money
on wedding flowers and instead invest in a memorable honeymoon. JOIN THE MOVEMENT.
We are ecstatic to share our collections with you and hope that you love them as much as we do!